Farewell to Anchor Brewing
It is with a heavy heart that we share the news of Anchor Brewing Company, the legendary San Francisco-based brewery, closing its doors for good. This announcement marks the end of an era for beer enthusiasts worldwide. For 127 years, Anchor Brewing has been a figurehead of the craft beer industry, most notably as the best producer of steam beer and one cannot speak of Anchor Brewing without mentioning their revered Christmas beer, a true gem in their lineup. Today, we celebrate the legacy and significance of Anchor Brewing, while mourning the loss of a beloved institution.
A Legacy of Steam Beer:
Anchor Brewing holds a prominent place in the history of steam beer brewing. Steam beer, also known as California Common beer, is a unique style that originated in the Gold Rush era.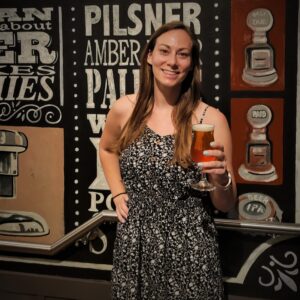 It was crafted using a lager yeast strain at ale temperatures, resulting in a distinctive and crisp flavor profile.
127 Years of Excellence:
Founded in 1896, Anchor Brewing has been a stalwart presence in the San Francisco brewing scene. Through economic ups and downs, changing tastes, and an evolving craft beer landscape, the brewery remained steadfast in its commitment to crafting exceptional beers. From their flagship Anchor Steam Beer to their diverse portfolio of ales, lagers, and seasonal offerings, Anchor Brewing consistently delivered unparalleled quality, earning the loyalty and admiration of beer enthusiasts worldwide.
The Magic of Anchor Christmas Beer:
One of the brewery's most cherished traditions is the annual release of Anchor Christmas beer. With each passing year, beer lovers eagerly awaited the arrival of this seasonal delight. What made Anchor Christmas beer so special was the thoughtful and intricate brewing process. Each year, the recipe changed, ensuring a unique and memorable experience for consumers.  Even the label was different for every vintage!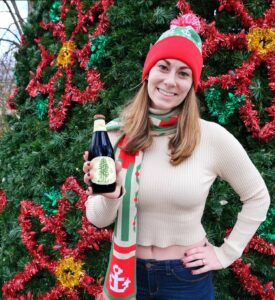 The End of an Era:
Unfortunately, despite its rich legacy and loyal following, Anchor Brewing has reached the end of its journey. The reasons behind the closure are multifaceted with owners citing tough economic conditions these past few years and a massive increase in both local and national competition. Regardless of the reasons, the closure of Anchor Brewing represents a significant loss, not only for San Francisco but for the craft beer community at large.